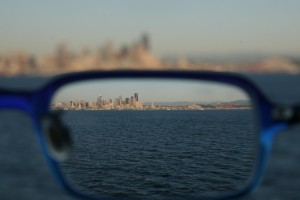 Finding a clear path through life seems to be rarity these days.  We pride ourselves in having 40 different kinds of tooth paste to choose from at any given time.  While variety is the spice of life, do we really need the choice of spearmint, peppermint, fresh mint, berry mint, cool mint, or cinimint being one that takes up a great deal of time?  It would seem that we have been cursed with the cloudiness of too many choices.
The church is no exception.  It seems like the path of discipleship in many cases is more like a choose your own adventure book where we blindly try to find our own way rather than a place where intentional discipleship is laid out in a focused and purposeful plan.
For the past couple of weeks I have been reading, searching and trying to develop a discipleship pathway for my congregation.  While this is a very daunting task for someone who has trouble focusing on even the largest details, I can see where this will become a very valuable tool.
For new folks coming through the door I can't help but think that the pathway will give guidance and a framework that can be followed so that new members can become part of the faith community in a way that best feeds their soul.  The intent of the pathway for the new member is one that will give guidance to spiritual growth, but had enough flexibility that it can be taylored to each individual rather than teathering everyone to the same set of expectations.
For leadership talking about the pathway in a way that it becomes part of the DNA of the church is helpful in terms of keeping focused on the mission of the organization.  Keeping the pathway in sight and on the lips of conversation, the color of carpet becomes a minor issue and deepening the faith of yourself and others becomes the prime motivation.
I am excited to see where our pathway takes us as we develop it in a way that will shape things to come.
Do you have a pathway at your church or in your ministry?  I would love to hear about it.  What works and what doesn't?