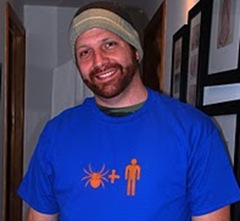 In just a few short hours the Bishop clan is going to be making another trip to Sesame St. Place. This time they are having their Halloween party and we are all supposed to wear costumes.  Eden is having a little trouble committing.  Within a 10 min. span she said that she wanted to be a dinosaur, Tinkerbelle, a blue banana, a princess, and pinkalicious.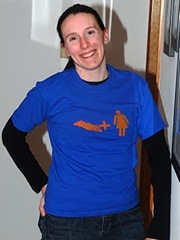 However Katie and I have our outfits ready to go.  I screened a couple of shirts that will leave me going as Spiderman and she is going to be going as bat girl.  I am sure I will let you all know how it goes. 
I have been off of work this week and it has been a blast to spend some much needed time with Eden, Kronk and the Misses.