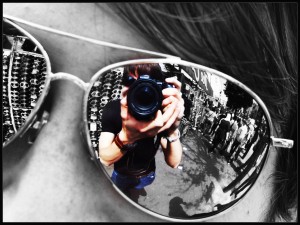 This past weekend Bill talked about the way that we are called to be reflections of the Glory of God.
The text that he drew from was 2 Cor. 3:18–And all of us, with unveiled faces, seeing the glory of the Lord as though reflected in a mirror, are being transformed into  the same image from one degree of glory to another.
This is the transformation Wesley would have spoken about as being made perfect in love.
As i have been thinking about this over the weekend one question has been striking my mind.
What am I reflecting?
With all of the things that I have on my to-do list, all of the things I consume (being Music, TV and advertising from every angle) what do I reflect.  I have my devotion time in the mornings and some in the evenings if the morning gets away from me.  But i can't help but ask if that is enough that i would then reflect God throughout my day to everyone that I encounter (both in person and though the various mediums that connect us today.
DO you feel like you are reflecting God's Glory or something else?
How may you more faithfully reflect the thing you are called to reflect?