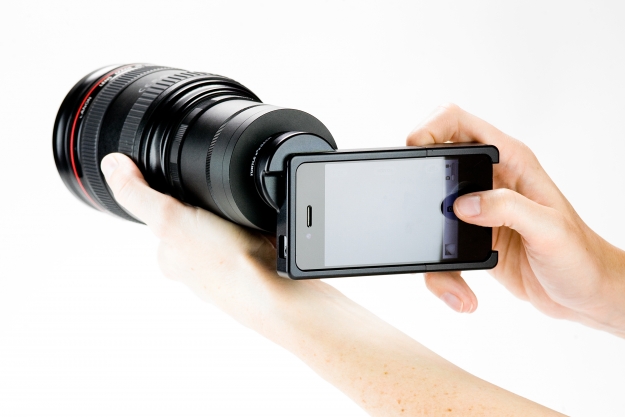 Wow, I know Iphone poeple are all about their phones and claim they can do it all, but i think that this is a little much to prove a point.
When is enough enough and you just carry a full sized camera with you?
Oh well it is fun and I am betting that real DSLR's are going to move more in the direction of the smart phone with the apps and effects. interesting what the phones have done to the photo world.
The $190 iPhone SLR Mount. Wait, What? | Popular Photography